Tony. 20-something cat-less cat lady with a knack for pretty little things. Welcome to my attention span.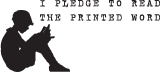 this looks way to perfect on my blog

and its transparent

This is the most calming gif I have ever seen

THIS LOOKS SO SICK ON MY BLOG

whoa <3

o.o
(Source: mindfrick, via roses-on-my-table)
by serni
(via milky--vanilla)
Jill Bliss on Instagram (~_~)

this! ♡ . ♡

So!!!! Pretty!!!!!!
(via milky--vanilla)
(Source: hobbithouses, via milky--vanilla)
(Source: grudge, via milky--vanilla)
by brihanrohan
(via milky--vanilla)
(Source: pocula, via milky--vanilla)
(via milky--vanilla)